When Alive Publishing Group's Ryan Benn reached out to me with an invitation to speak at the Alive Executive Summit, he had me at hello.
Alive is a publication (and soon-to-be media conglomerate) I've been reading for years given my interest in the health and wellness space. And the Summit, hosting dozens of brands specifically focused on this sphere, was being held in Vancouver, my second fave city in Canada—sorry Montreal, I love you… but your winters!
I set off with Malina Kaija, AHAA Living's Content & Community Manager (and fellow active lifestyle nut), revved up for a week of learning and adventure.
The event began with a fabulous reception and dinner at the Fairmont Pacific Rim hotel, featuring social entrepreneur Mark Brand as kick-off keynote. Mark inspired us with this story of investing in one of the harshest social environments in Canada: the infamous Vancouver Downtown Eastside.
Mark has deliberately built his growing stable of companies—from The Diamond to Persephone Brewing—with built-in mechanisms to directly impact the lives of those most in need, with no judgment, just compassion. His self-proclaimed best idea? Developing a for-purchase token, good for a free sandwich at his flagship store, Save on Meats, which can be given to someone in need.
Day one started with early morning yoga – so very Vancouver! After breakfast, I took the stage and spoke about how we can build brands through storytelling. I used examples from Top Drawer's own client base to illustrate how powerful great storytelling can be, not only from a brand-building perspective, but also from a business-building POV.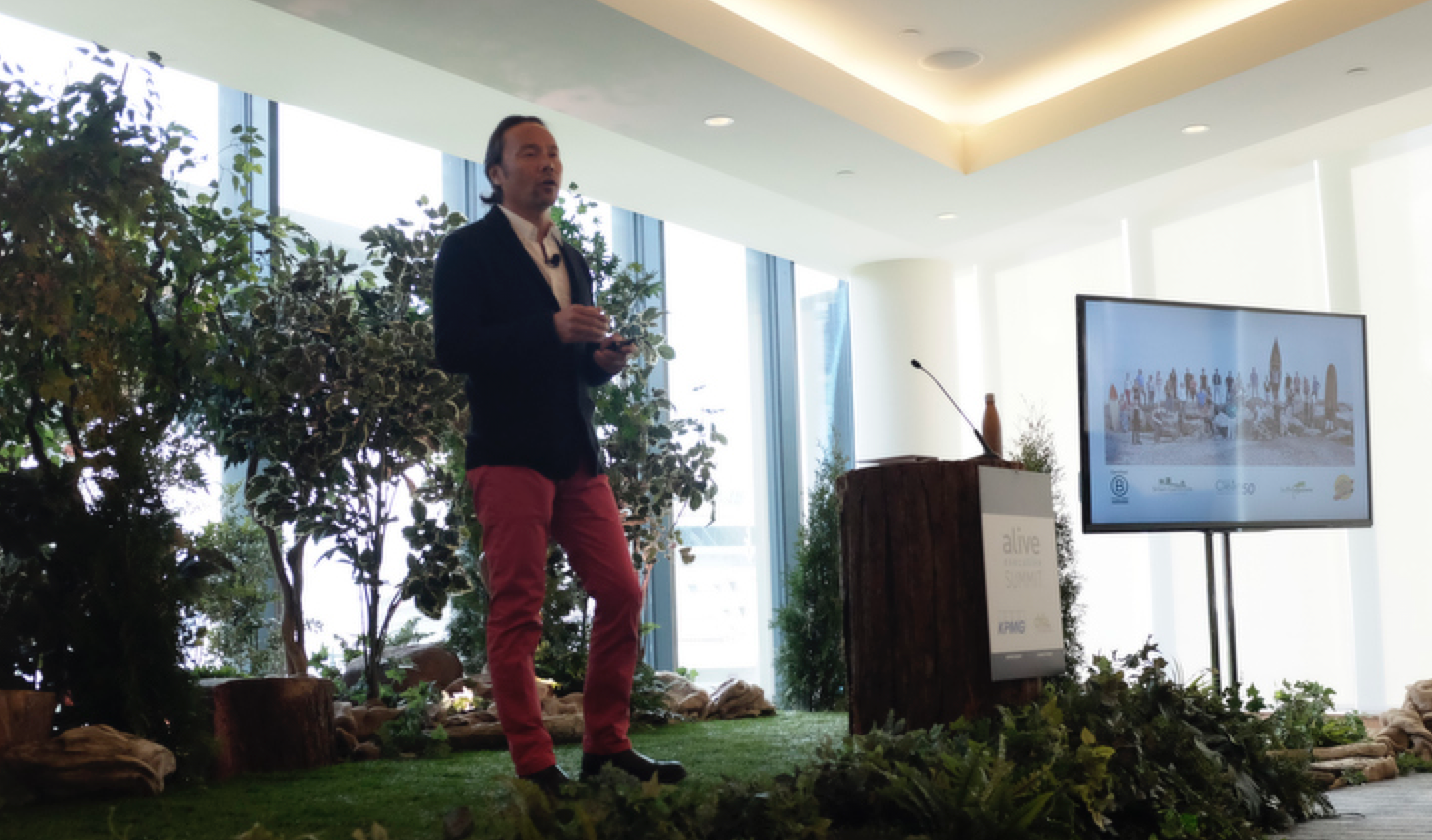 After lunch we had a fantastic eco-walk atop Grouse Mountain where we learned about the unique ecosystem of the second-largest rainforest in the world and were introduced to Squamish culture by a First Nations elder and teacher.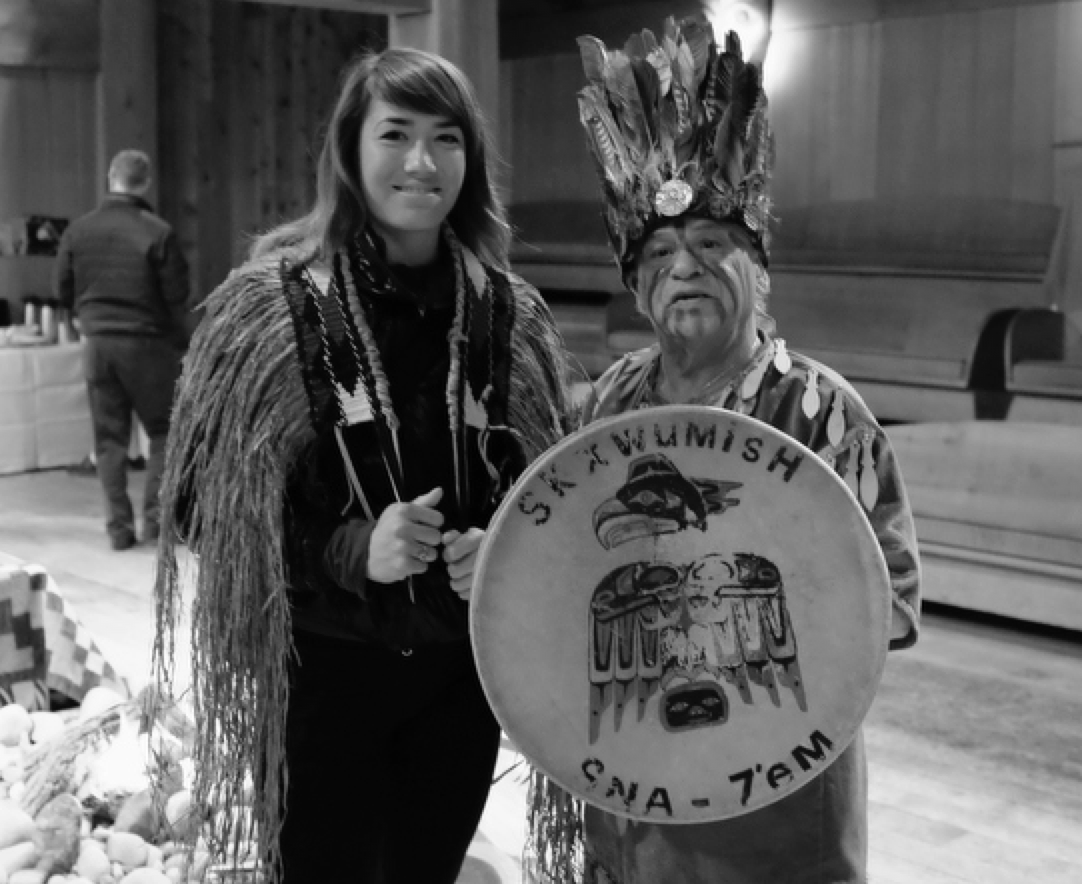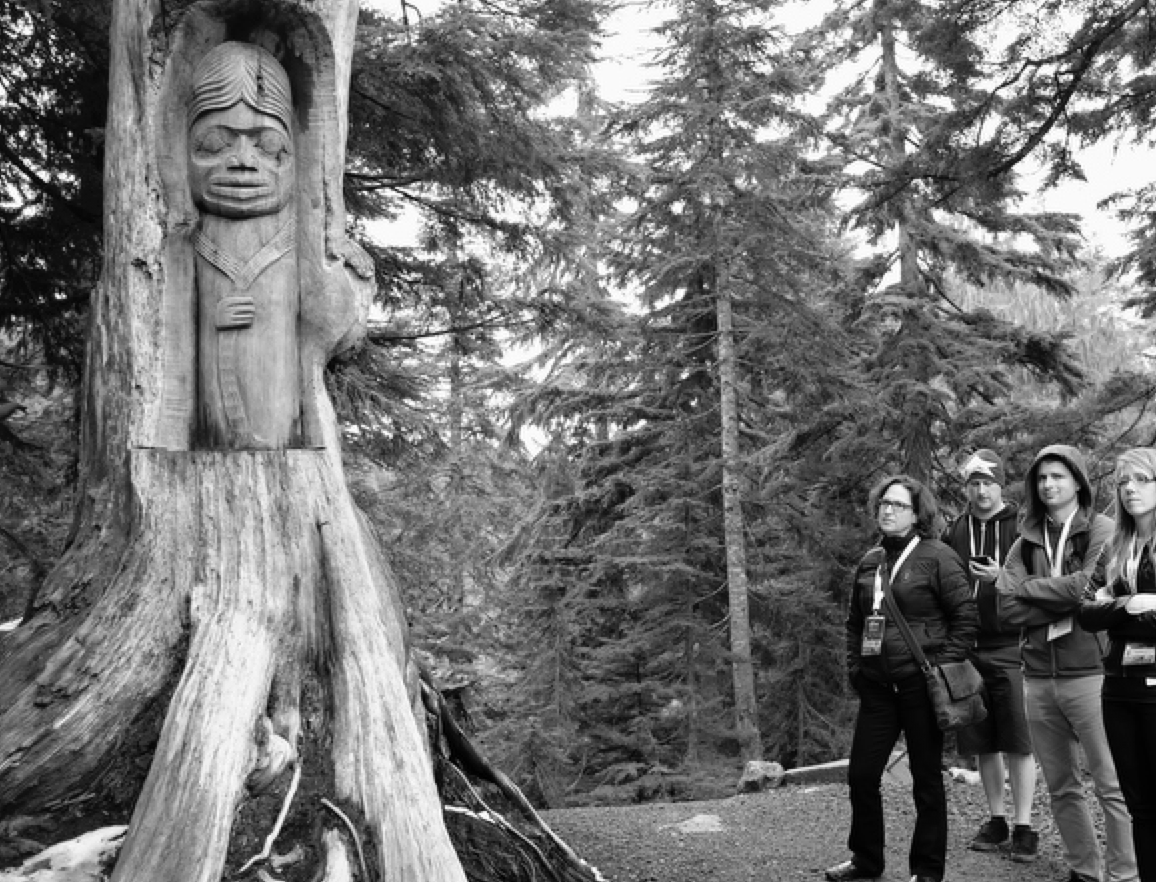 Day two featured a panel of local digital experts (they don't call it Silicon Valley North for nothing) including Jeanette Gibson from HootSuite, Pete Smyth from iamota, and Andew Reid from Vision Critical.
The audience had a chance to pepper the panel with questions about online polling, Facebook forcing brands to pay to promote, paying SEO penalties for non-responsive websites, the value of brand ambassadors (twice as likely to promote your brand than a consumer) and consumer intelligence through big data.
The day wrapped up with management guru Verne Harnish. As a CEO myself, I found his simple yet strategic insights invigorating:
a)    Don't be a boss, be a coach.
b)   Treat your business like a sports event: Let everyone know what the score is in real time, and where the finish line is.
When we all said goodbye at an outdoor event at the Tap and Barrel overlooking beautiful Burrard Inlet that evening, the Summit attendees all agreed on one key takeaway: As companies invested in the health, wellness and sustainability space, we're all in this together.
Immersive engagement is typically associated with intense experiences when a consumer is transported from their everyday world into the world of a brand. Whether those experiences are digital, virtual, or In Real Life, a two-fold caveat often ties them together: they come at a high production cost, often due to ultra-high definition graphics, surround sound, alternate worlds – you name it (just Google the term and see which services pop up); and they are temporary consumer experiences.
While immersive engagement is big and loud, let's face it: consumers can't—and won't—live in a brand's world. What about flipping the experience by immersing a brand into the consumer's world?
We call our more holistic approach immersive consumer engagement.
Don't get us wrong, we're all for creating intense ways to allow your consumer to experience your brand, but we're also thinking and planning beyond the temporary experience. By reversing the roles, we make your brand at home in the consumers' world.
An immersive consumer experience should be planned with all of your media assets and creative messaging in mind. Sure, some parts of the immersive experience will be less intense than others; but they should all reinforce each other if you want to convert experiences into brand power.
Building an immersive consumer engagement doesn't start with testing out the latest virtual reality goggles; it starts with organizing your communication planning and marketing budget into four basic buckets: Push, Pull, Play and Real Time. 
To build an immersive consumer engagement plan using this matrix, it's best to have all of the relevant players under one roof, in an integrated agency, where your copywriters and creative directors can sit side-by-side with TV producers, media planners, social strategists and interactive programmers. It's the best way to get a media-agnostic, coherent consumer engagement built around your consumer's life.
When brainstorming, don't get hung up if a tactic seems to fit into more than one bucket – that actually means it's a strong idea. Look at Tim Hortons' very successful Roll Up the Rim to Win cups; they're an excellent example of Push, Real Time and Play.